Shopping Basket
Your Basket is Empty
There was an error with PayPal
Click here to try again
Thank you for your business!
You should receive an order confirmation from Paypal shortly.
Exit Shopping Basket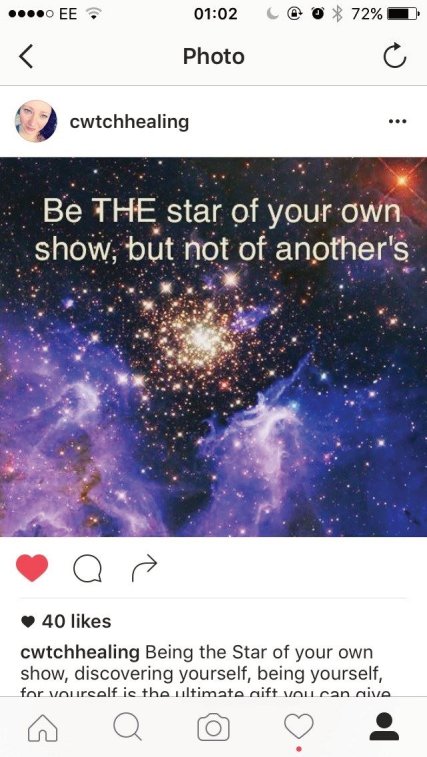 Being the Star of your own show, discovering yourself, being yourself, for yourself is the ultimate gift you can give to yourself and the healing of humanity. 
This doesn't mean being self centered it points to recognizing that you/I are central to your/my own life.
Some will try and control and strive for power over others. This happens subtly in everyday relationships, families, work and on the bigger global scale. Those who need to control and dominate others have little or no mastery over themselves unfortunately. 
Bless all the humans today ( including myself) who struggle with self acceptance and self trust , and a prayer sent out into the universe that all human beings have the courage to begin their journey back home to themselves and become the stars in their own lives  
Unbecoming , unraveling oneself . This is the spiritual work . Being " spiritual " does not mean getting better at this or that ... It means unbecoming everything we are not . A great part of the spiritual work is to unlearn everything that has been learnt throughout life ... A flower doesn't have any beliefs or doctrine . A flower doesn't sit for an hour's meditation or yoga and then behave unconsciously throughout the day . A flower doesn't judge what's good and bad ...it just accepts what is ...a flower is a perfect example of how one could live a " flowering " life ! Letting go of the masks and layers we wear is a huge part of unbecoming who we are not and becoming who we truly are ....simple !!! This is one persons perspective!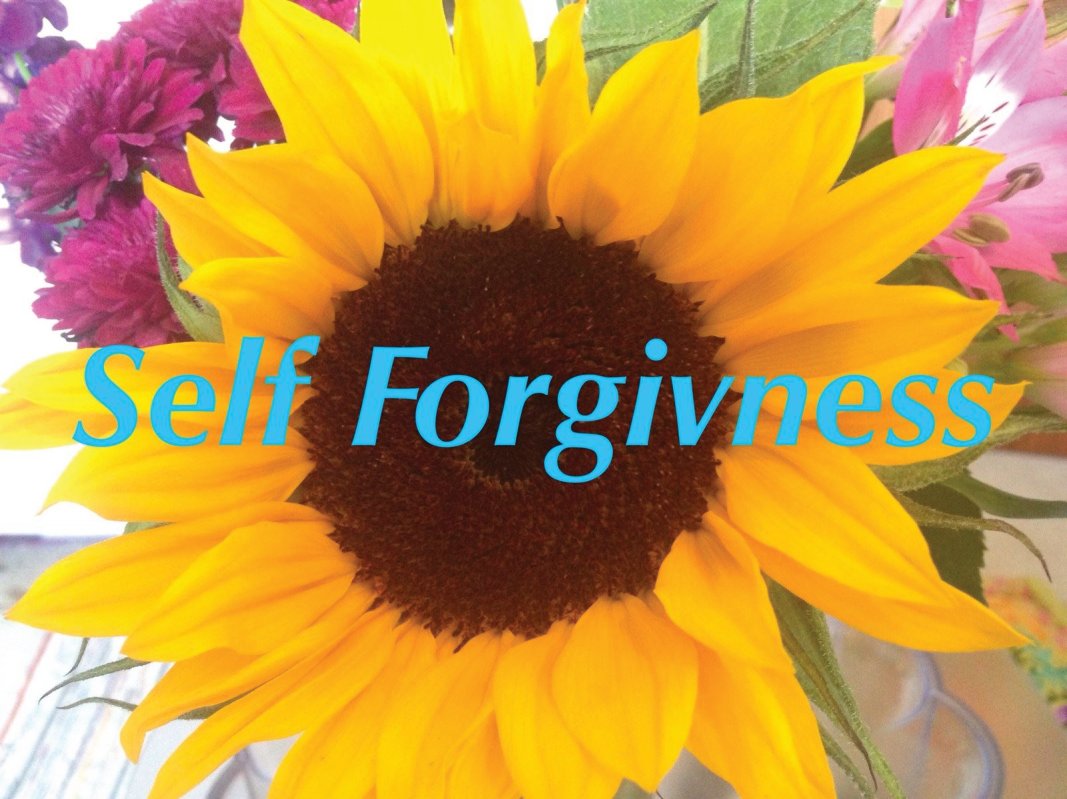 We teach what we need to learn the most !!!! 
Dont say "Sorry" . Say " Thank you for showing me as I am "
No need for apologies , just a recognition of what we are thinking / feeling / doing .Once we acknowledge how we are , we can then proceed to thank the other who has shown us , for enlightening us and helping us to grow as we are now  self aware  . Awareness is the light of consciousness ! Wherever we shine our light of consciousness the darkness and the dark parts of us are illuminated and can be owned and become part of the whole .Then comes self forgiveness ...no need to seek forgivness from others for that doesn't free us ...what frees us is our ability to accept how we are , how we have been and guess what ...love ourselves anyway , regardless . We can then move on, let go and proceed with a bit more self belief , and the darker parts no longer have so much power and domination over us and we need not hide from ourselves anymore
/